The origin of the Niels family's restaurant and hotel adventure begins with the founder of the group, Joseph Niels, son of farmers in Pajottenland. As a young man, he obtained a position at the Savoy Hotel in London.
In 1915 Joseph Niels returns to Belgium and becomes the manager of "La Taverne Royale" in the "Galeries de la Reine".
In 1924 Joseph Niels invents the recipe for the "Filet Americain", which has remained unchanged ever since.
In 1926, Joseph opens the Canterbury Hotel and Restaurant on Boulevard Emile Jacqmain. He manages an independent pavilion at the Brussels World Fair of 1935.
1940 sees the death of Joseph Niels. His sons Albert (1917-1978) and Georges (1919-2000) succeed him.
1948, opening of the Nielsvins wine store. Management of the restaurant La Couronne at the Grand Place in Brussels. Opening of the restaurant Le Claridge in Buenos Aires, Argentina, they are the owners for two years.
1958: At the request of the Argentine government, Albert and Georges Niels run the Argentine pavilion at the World Fair in Brussels.
Albert Niels takes over the business with his three sons, Michel, Philippe and Albert-Jean.
1968: Opening of the restaurant Au Vieux Saint Martin on the Grand Sablon place in Brussels.
1970: Albert Niels introduces the Japanese to Belgian fries at the Osaka World Expo.
1971: Opening of the restaurant La Marie-Joseph at the Marché aux Poisson.
1974: Launch of the restaurant "Au Duc d'Arenberg" at the Petit Sablon place in Brussels.
1978: Death of Albert Niels. His three sons succeed him but Michel Niels quickly leaves the association.
1992: Launch of the restaurant "Le Canterbury" at the Etangs d'Ixelles.
The adventure continues...
In 2011, Albert-Jean and Philippe Niels decide to work separately with their descendants. Albert-Jean and his son Frédéric take over the restaurant "Au Vieux Saint Martin" on their own.
2015: Opening of the restaurant "Au Grand Forestier" in Watermael-Boitsfort.
2017: Launch of "Chambres de Martin", bed and breakfast above the Vieux Saint Martin.
2018: Opening of the restaurant "Au Savoy" Place Georges Brugmann in Ixelles.
2020: Launch of Alfred, a take-out and delivery service for prepared meals.
Fall 2022: Opening of the "Claridge", a rotisserie located in Waterloo.
Birth of Joseph Niels, son of farmers from Pajottenland
Joseph Niels gets a job at the "Savoy Hotel" in London
Joseph Niels returns to Brussels and becomes the manager of La Taverne Royale in the Galeries de la Reine
Joseph Niels invents the recipe for the "Filet Américain",
unchanged since
Opening of the Canterbury hotel-restaurant at 129 Boulevard Emile Jacqmain
Independent pavilion at the Brussels World Fair
Death of Joseph Niels. His sons Albert and Georges succeed him
Opening of Nielsvins
Opening of the restaurant of the Claridge Hotel in
Buenos Aires Argentina
Restaurant of the Argentine pavilion at the Brussels World Fair Albert Niels takes over with his three sons, Michel, Philippe and Albert-Jean
Opening of the restaurant "Au Vieux Saint Martin" on the Grand Sablon in Brussels
Opening of the restaurant La Marie-Joseph at the Marché aux Poisson
Opening of the restaurant Au Duc d'Arenberg Place du Petit Sablon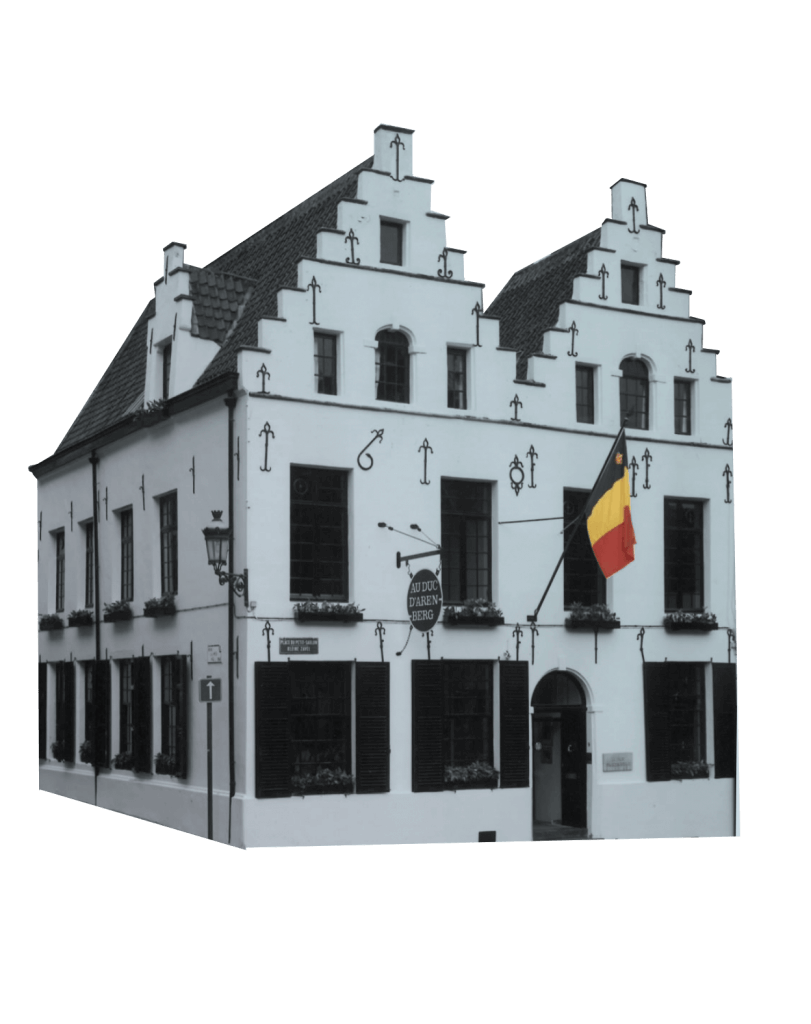 Death of d'Albert Niels. His three sons succeed him but Michel Niels quickly leaves the association
Opening of the restaurant The "Canterbury" at the Etangs d'Ixelles
Albert-Jean and his son Frédéric take over the restaurant "Au Vieux Saint Martin" on their own
Opening of the restaurant "Au Grand Forestier" in Watermael-Boitsfort
Opening of "Chambres de Martin", bed and breakfast above the Vieux Saint Martin
Opening of the restaurant "Au Savoy" Place Georges Brugmann in Ixelles
Opening of our new restaurant "Claridge", in Waterloo